SEMA is full of an insane variety of cars, but like every show I attend, these are always the Japanese offerings that I pay the most attention to.
It's a natural thing for me; I grew up around Japanese cars, have covered the scene for over a decade now and of course reside in Japan. So I guess JDM – as they call it – is running through my veins. But cheesy statements aside, I find it really interesting to see the different approaches people take in other countries when it comes to modifying the cars I see in my house on a daily basis.
And the one that immediately caught my eye was this rather striking yellow Scion FR-S. I remember thinking that was a nice contrast to all of the glued over-fenders and body kits that we regularly see fitted to this chassis; a well-molded widebody conversion still brings a sense of quality that riveted flares just can't achieve.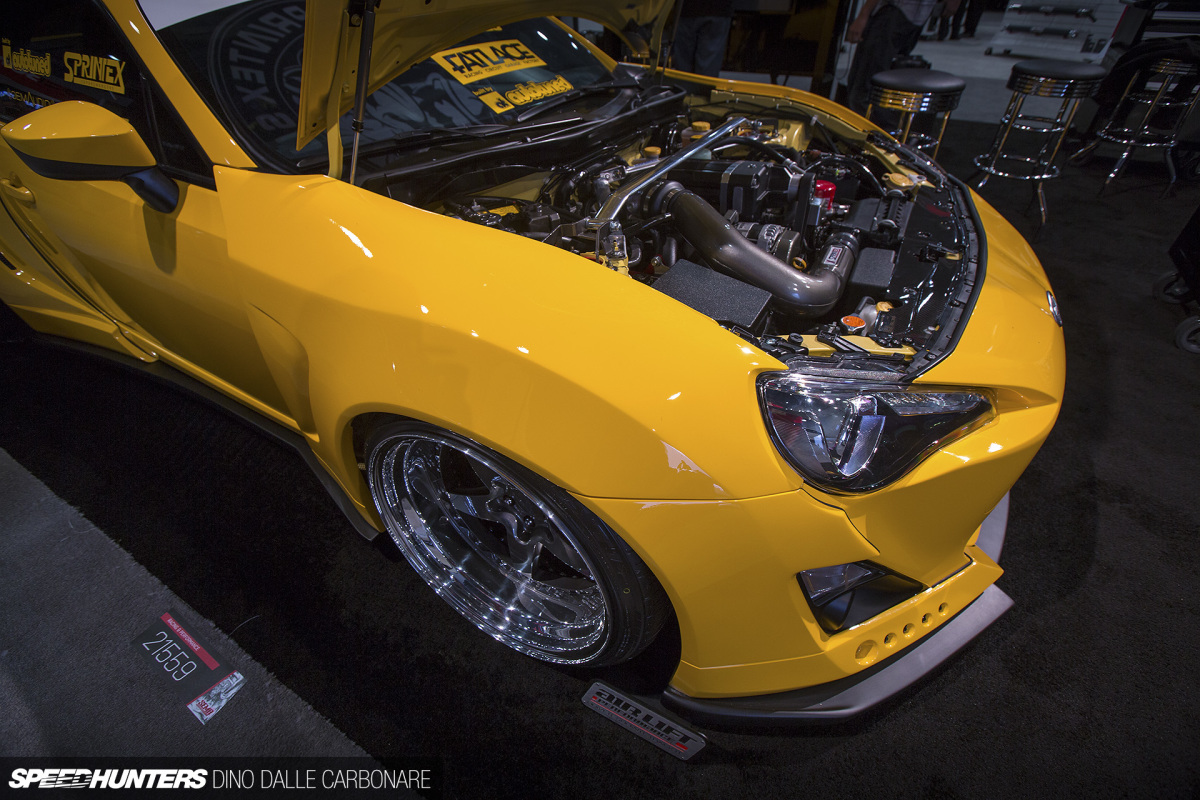 This is obviously nothing new, the blistering of the guards has been done forever, but it was refreshing not to see any shortcuts being taken, if you know what I mean.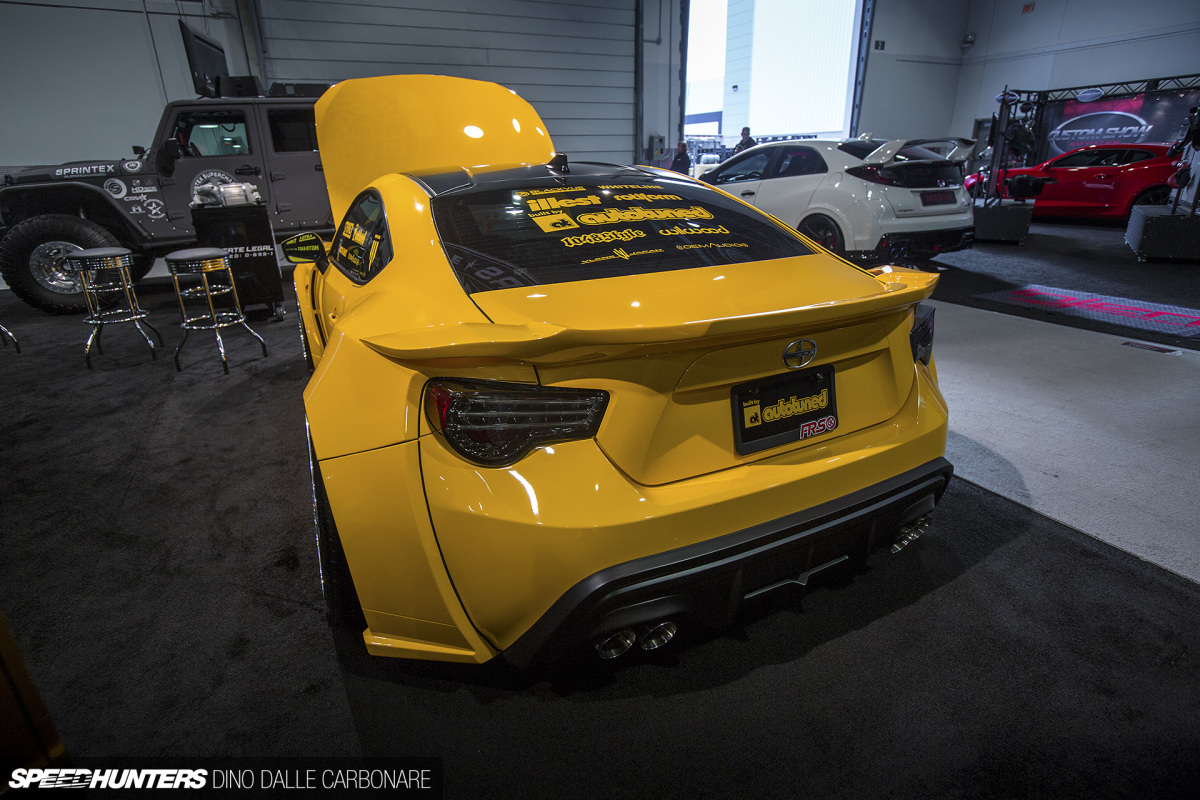 I also like the finish of the rear fenders at the rear, folded at the top along the top crimp lines, but with a junction line where they merge with the rear bumper. It looks more aggressive that way, and not too smooth. After all, sometimes shapes need to be broken to stand out more.
The unmistakable upper supports of a Overhead lifting performance system means that the car can handle the turns but also be placed on the ground when it comes time to make demonstrations. And making it a complete build, performance is taken care of with a Sprintex supercharger kit.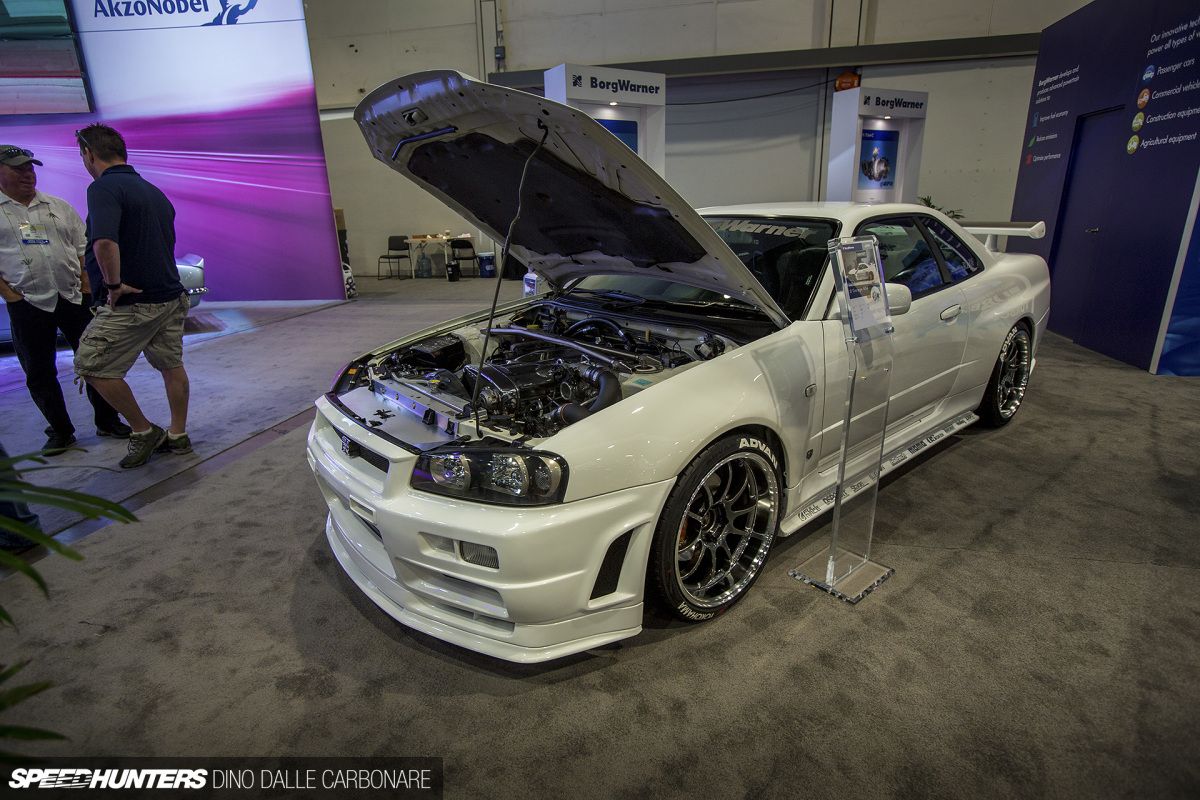 Dino goes to a show, finds an R34 and puts it on the spotlight – no one saw it coming, right? That's right, I can't help it, but at least with this particular car, there's a very specific reason why I chose it.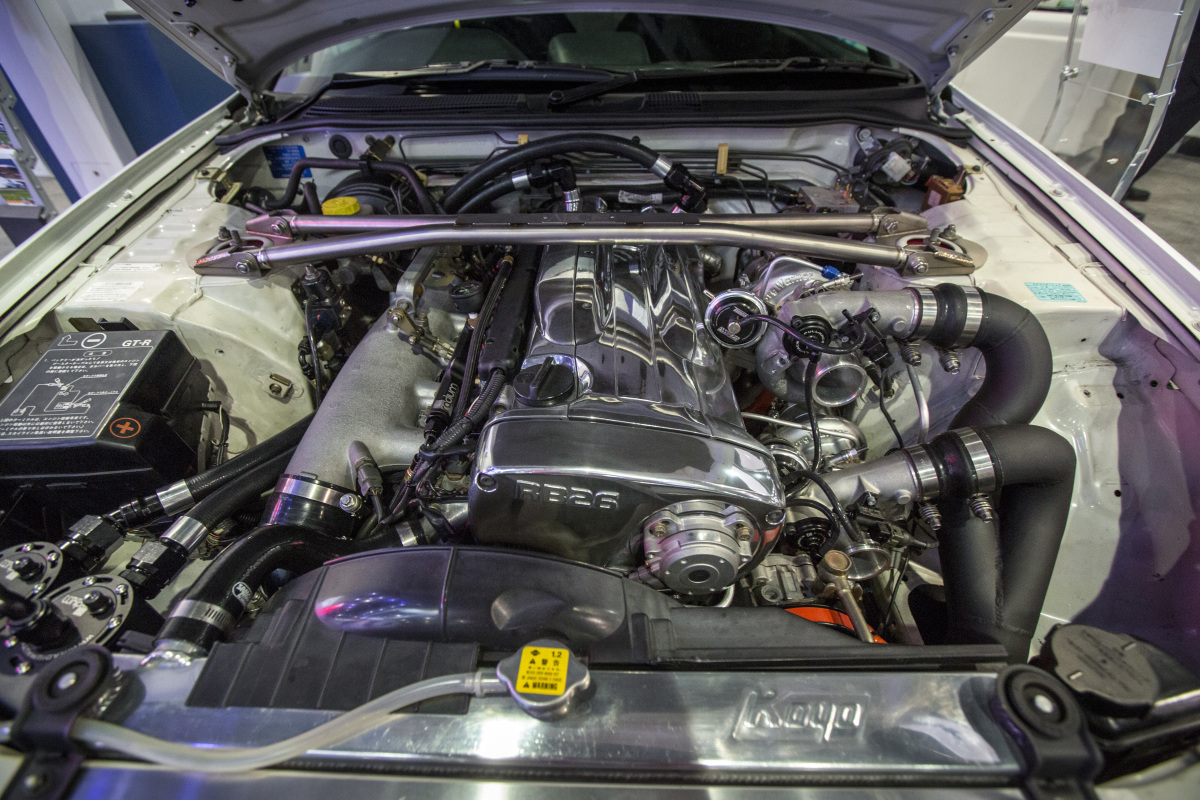 It all has to do with the curious BorgWarner twin-turbo setup as created by the guys at Full Race and available in a variety of turbo sizes to match the engine setup. This particular car belongs to Toshi Hayama; he has owned it for 16 years and it has about 30,000 km on the clock since the beginning.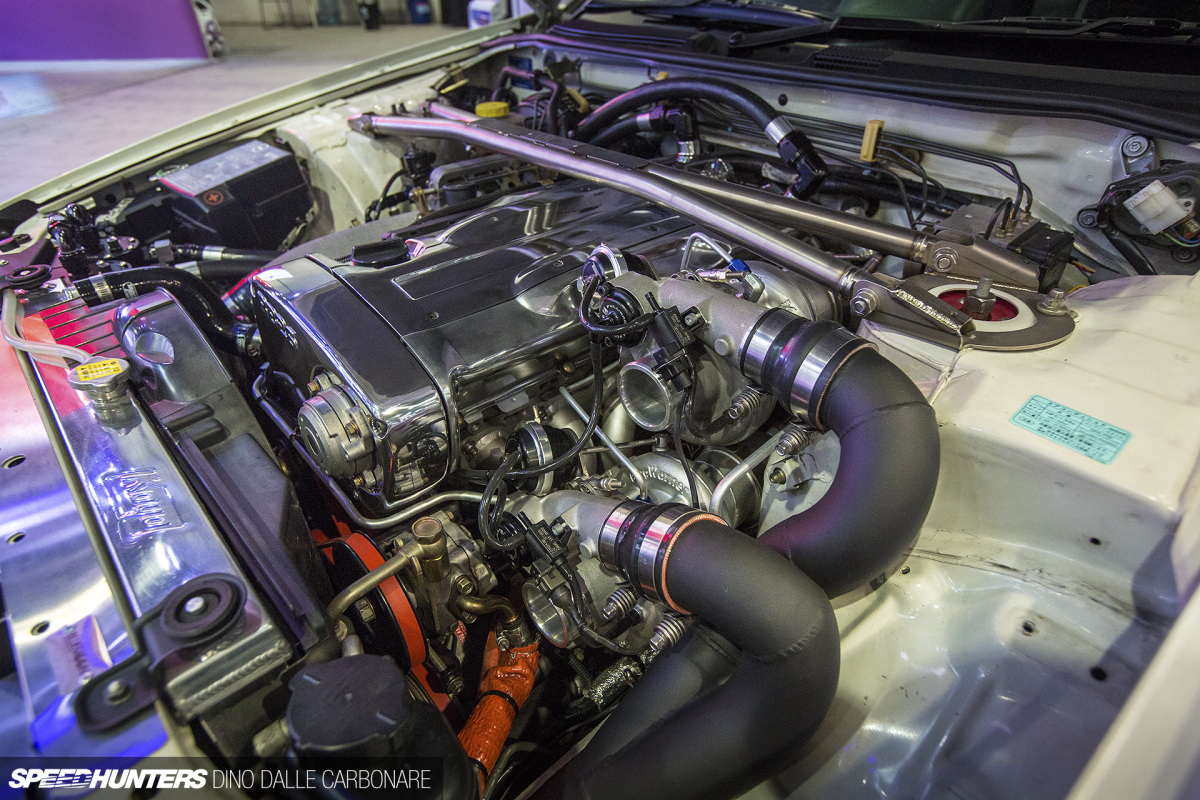 Return to turbo configuration; Full Race pushes this setup because it is capable – with the option of a larger turbocharger – of generating over 1000bhp without sacrificing low and midrange response. As you can see here, Toshi's car makes around 750bhp on E85. It's not the prettiest of applications, but if driving your RB26 / 28/30 is the most important thing, it's obvious.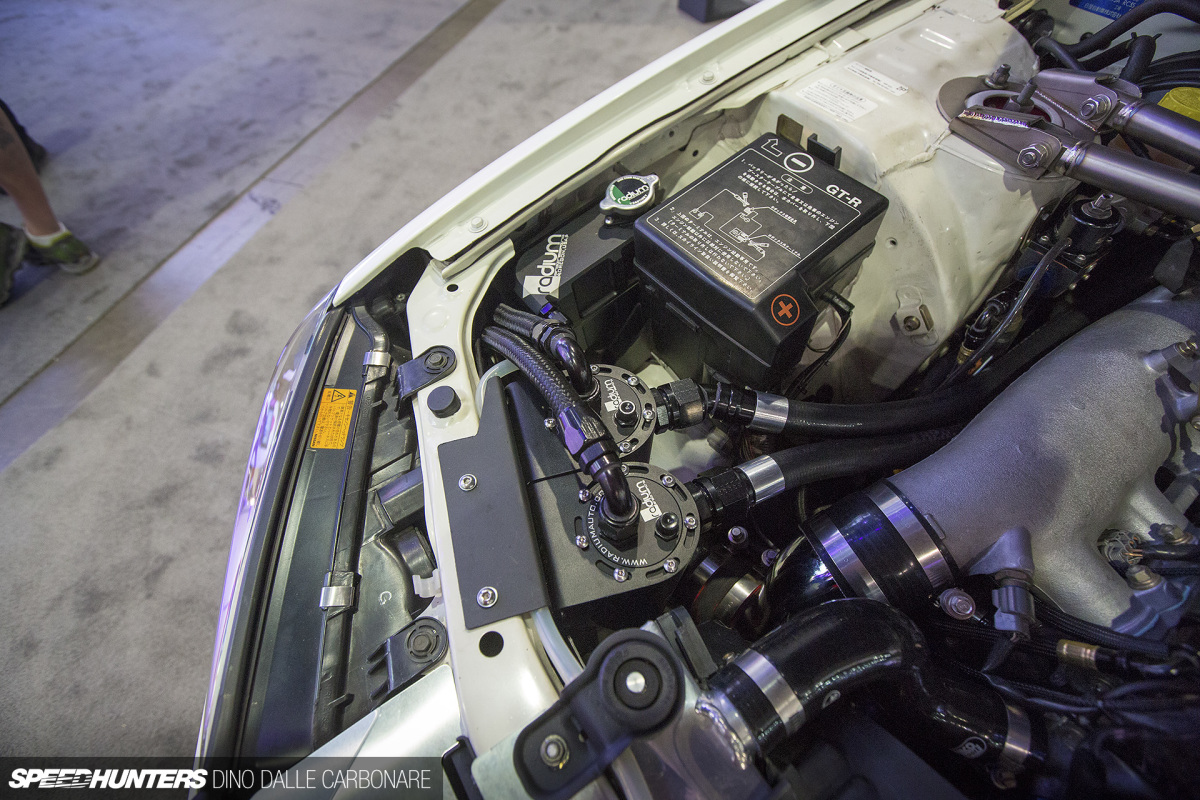 The Skyline also features some sexy Radium Engineering elements, which gave me some ideas for my own car.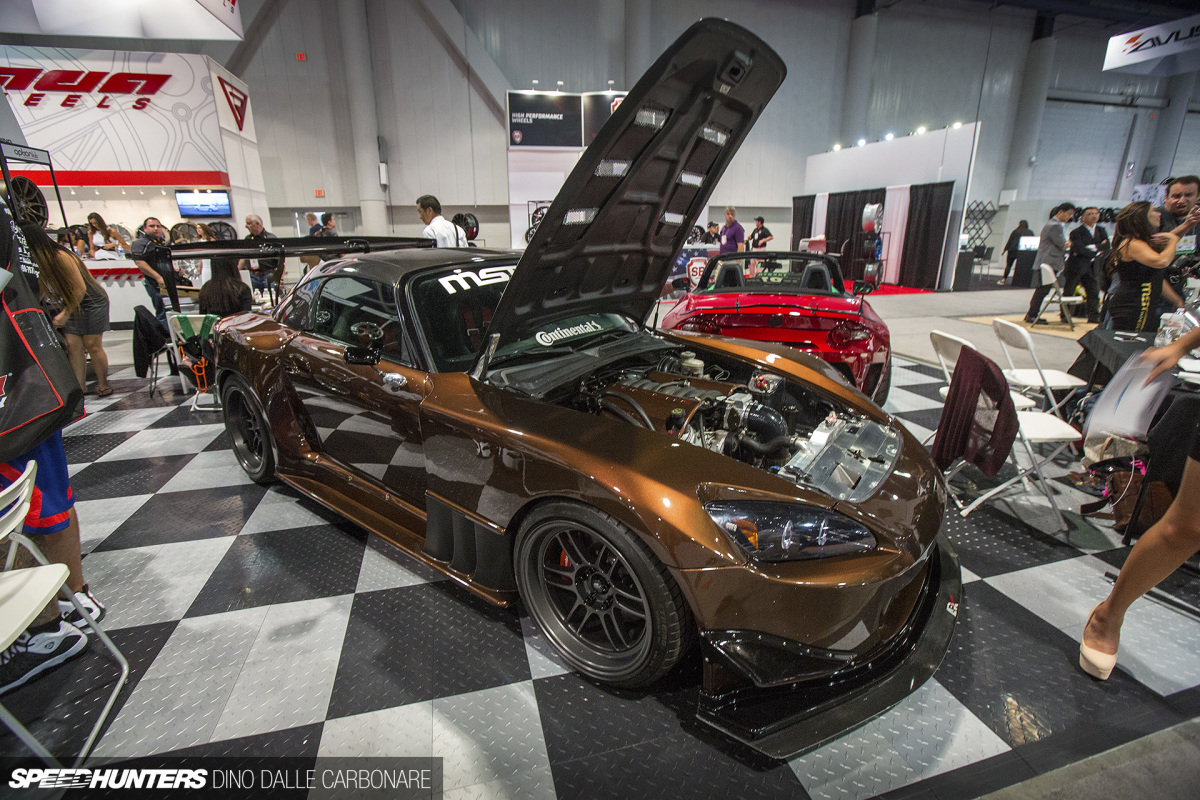 It's great to see that the S2000 remains a popular chassis for enthusiasts in the United States, just as it's making a comeback in Japan. But this car does things differently.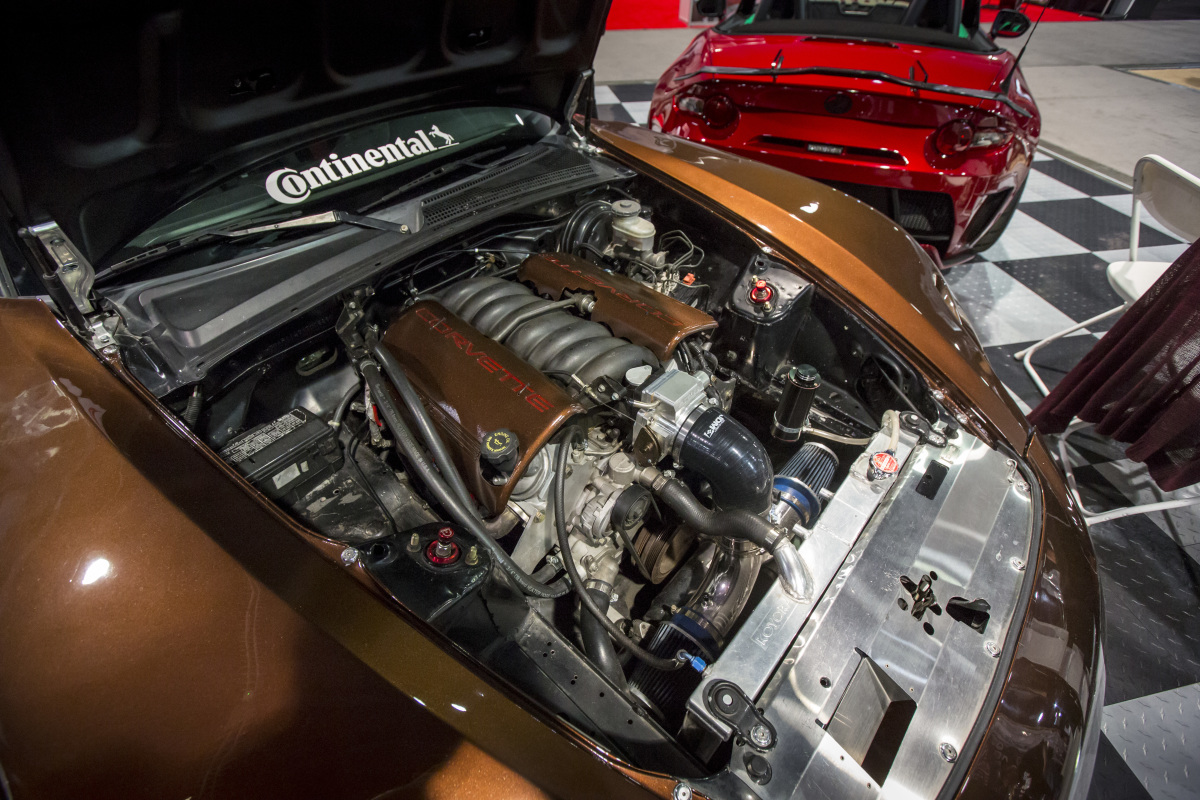 In fact, his approach is so different that it may well upset some Honda guys!
Then again, LS swaps are the most common thing in the US, so I was probably the only guy in SEMA who found that pretty exciting. Still, I think that must make for a lively car; I bet it's hilarious to throw in corners and slide all over the place.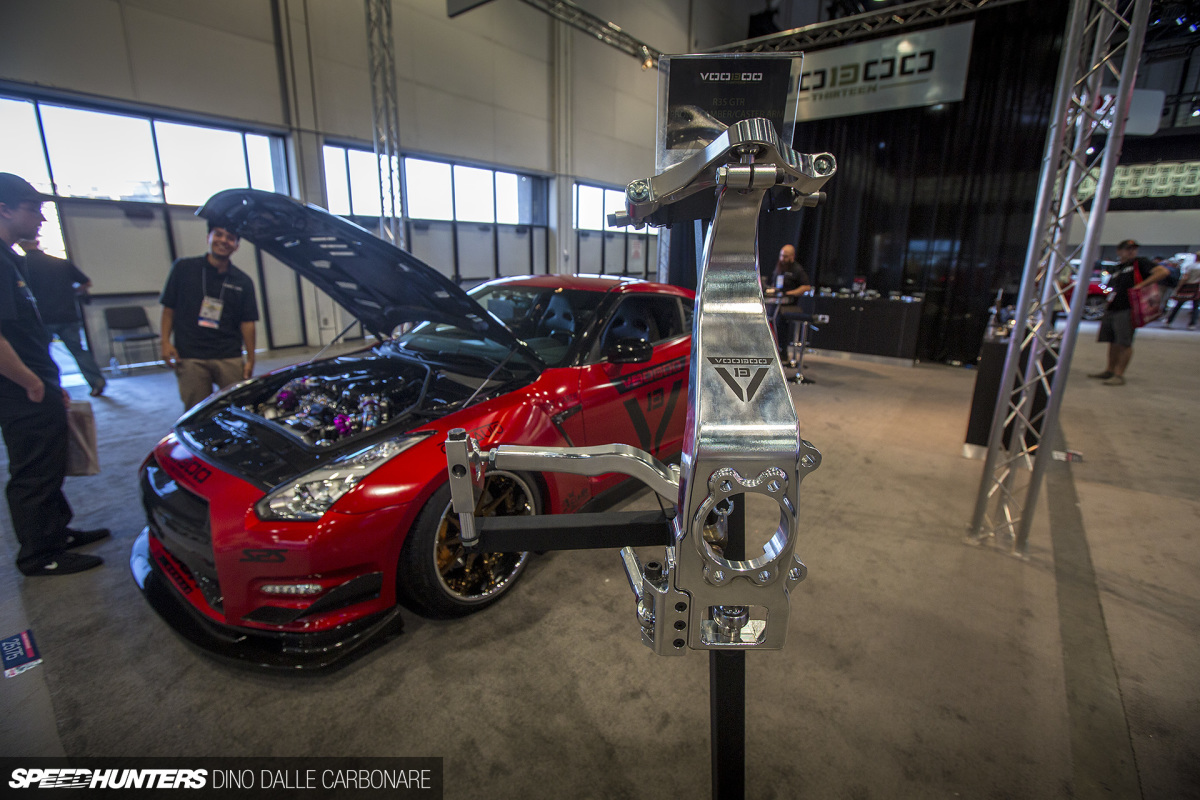 Just down the central hall I found a nice display of the guys from Voodoo 13. I'm always the type to dislike when it comes to cool products, and these guys make all kinds of adjustable ties for a variety of Japanese cars, including billet uprights and arms for the R35 GT-R.
It was the car that Voodoo 13 was using to showcase its suspension components that caught my eye, as it showed so much more than uprights and arms.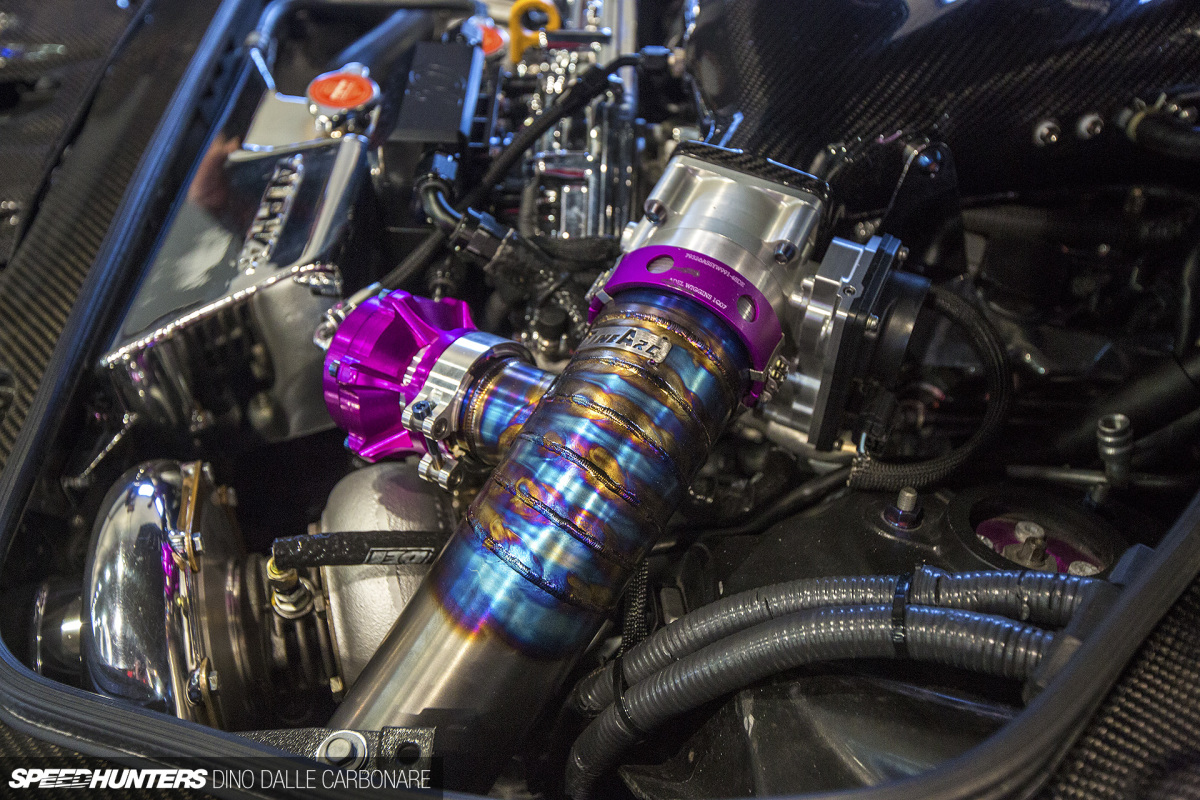 It's great to see the beautiful and aggressive VR38 engine compartments, which is easily achieved once you add top-mounted turbos and custom welded titanium pipes.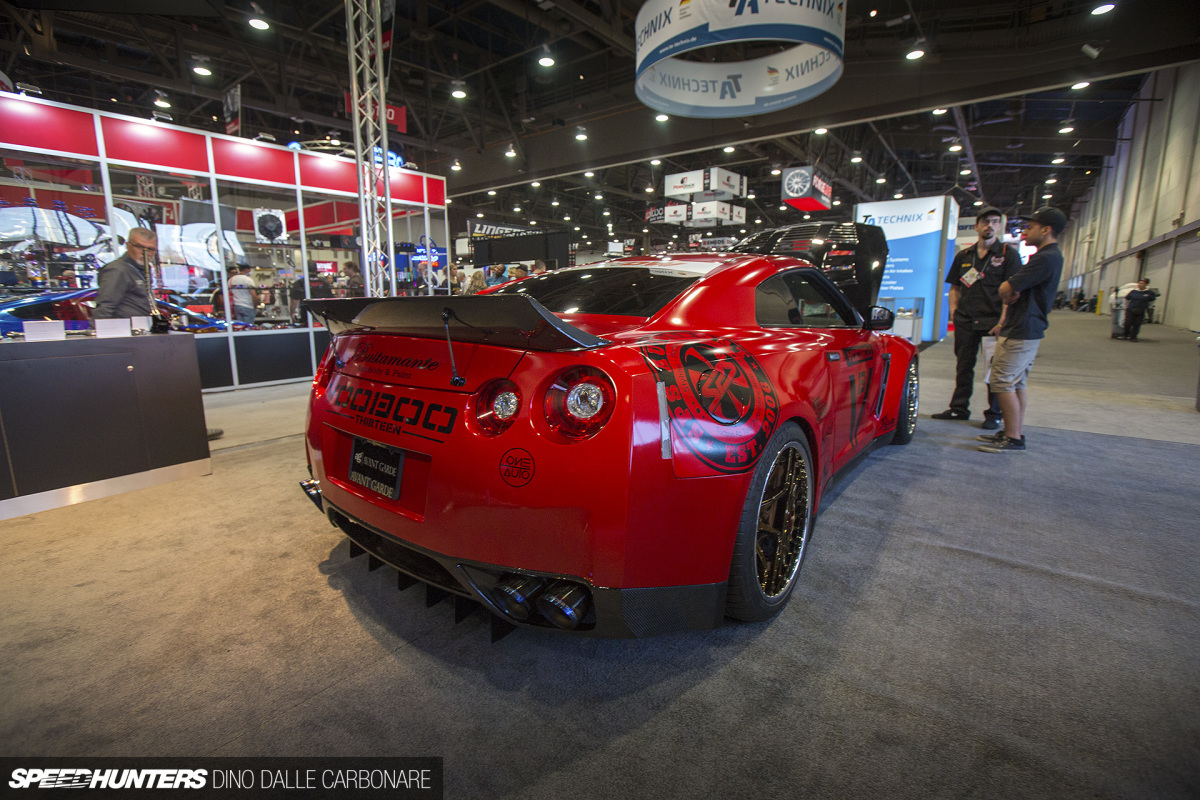 The original body has also been treated with an aggressive carbon duck tail which hints at the extra performance hidden under the hood.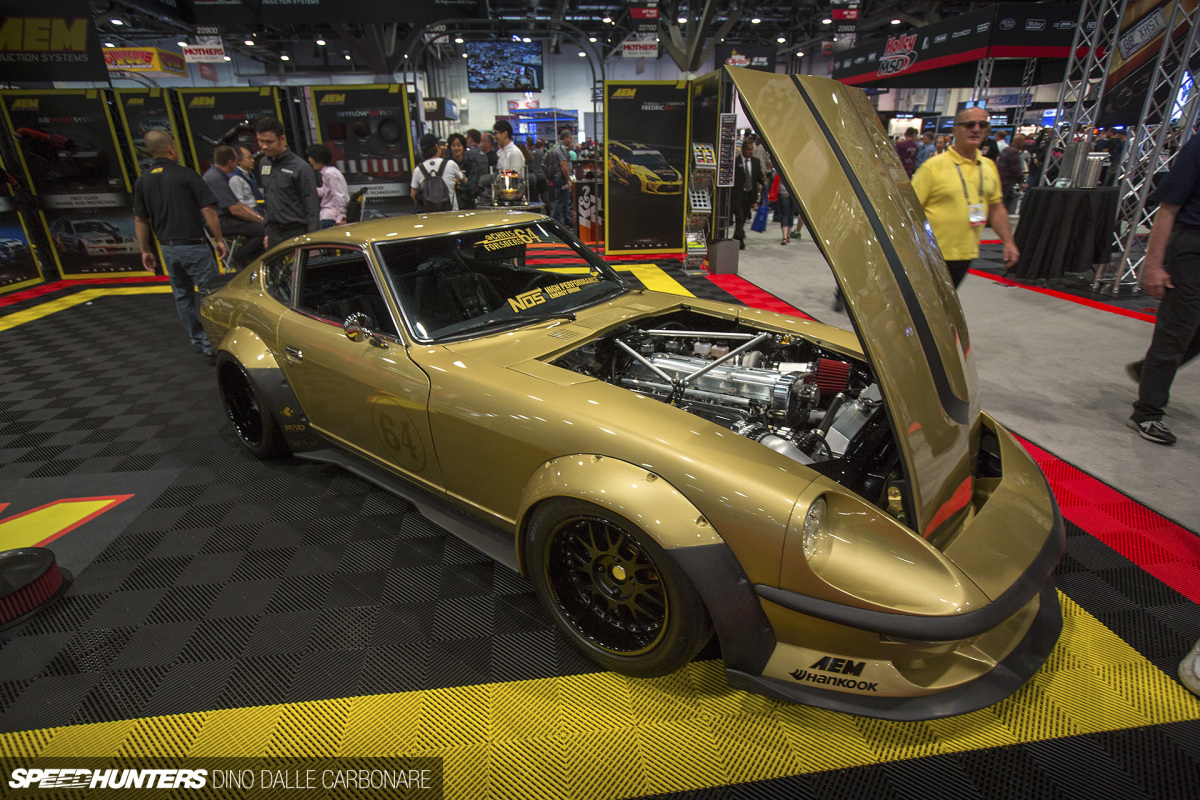 A few days before leaving for SEMA, Larry and I stopped by RAD Industries where Chris Forsberg was in a race against time to put the finishing touches on his refreshed and RB25 powered 280Z G-nose.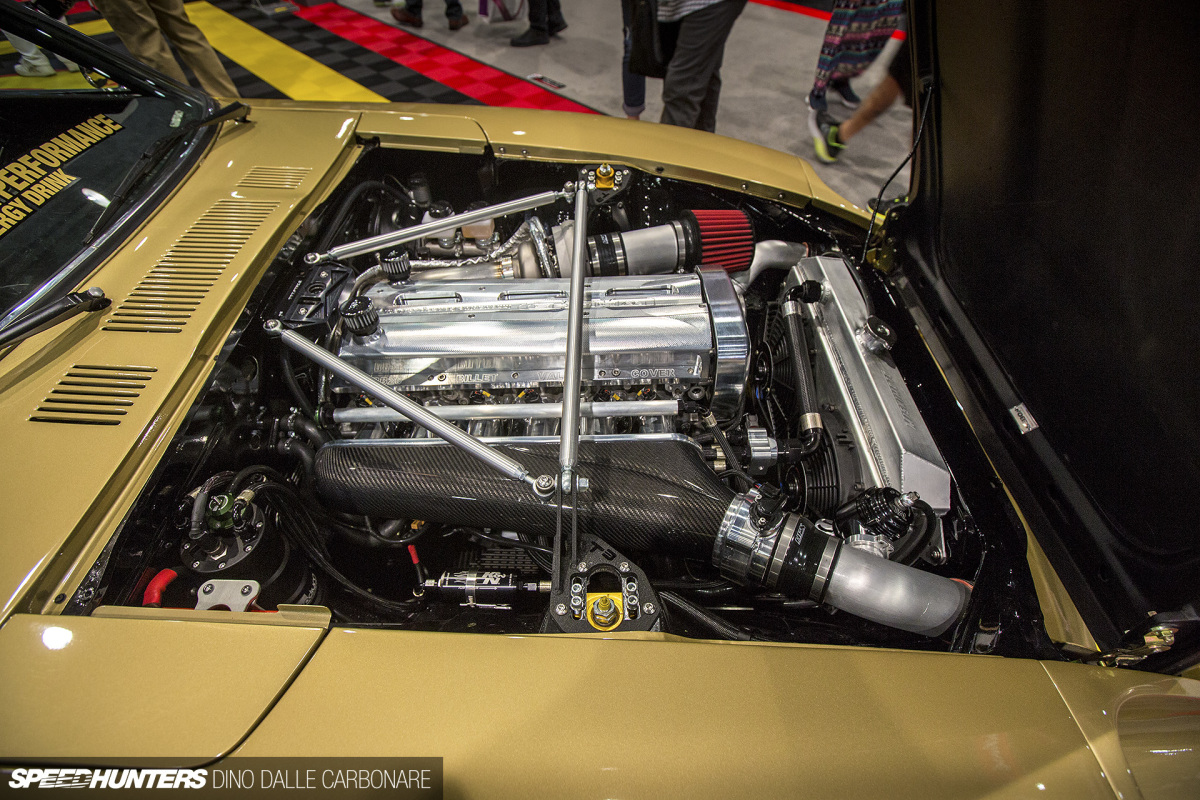 Like a typical SEMA car, with less than a week to go, it looked like they might not even get there, but working around the clock the guys were able to do it.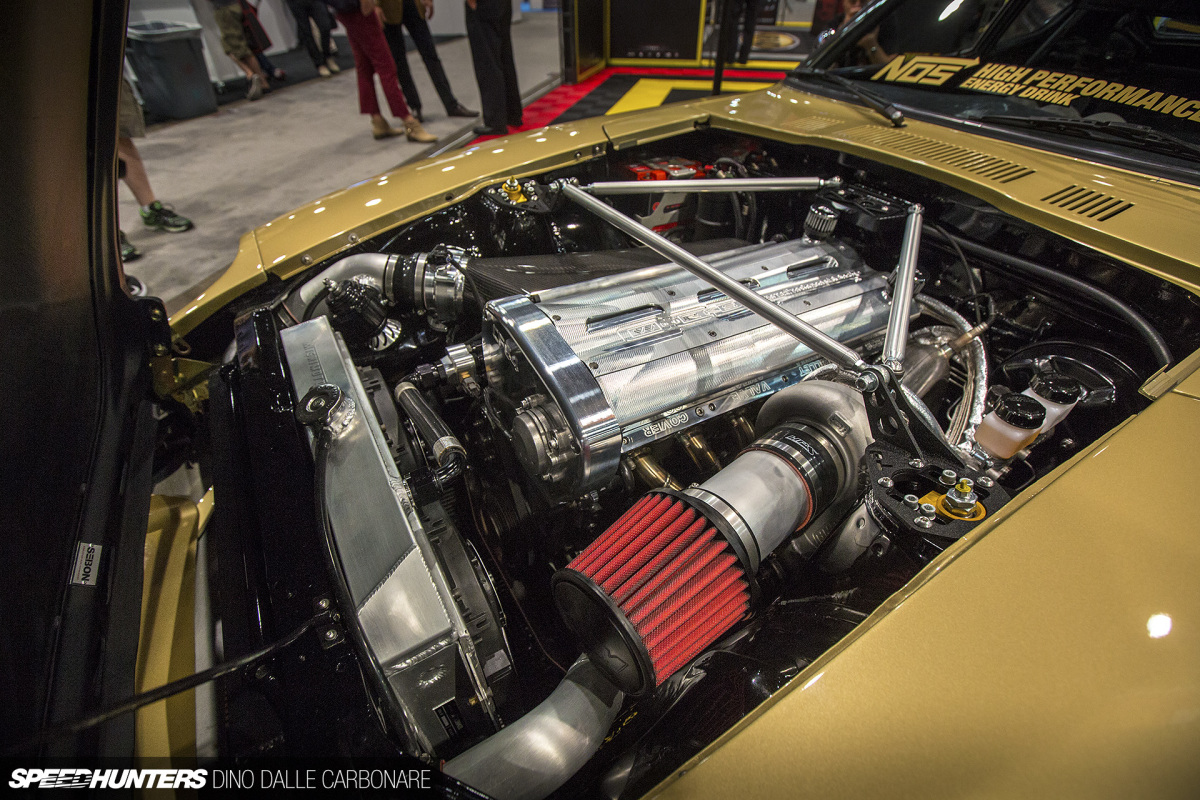 When I saw it, the RB25 did not have its OCD Works headgear yet, most of the accessories were not present and the turbo was bolted to its manifold so the custom piping could be measured and created. The finished bay is impressive to say the least with a carbon and machined aluminum intake manifold, billet cylinder head covers, and triangular strut bars to stiffen the hull. No doubt we'll see Chris smoking some serious rubber with this car in the not-so-distant future.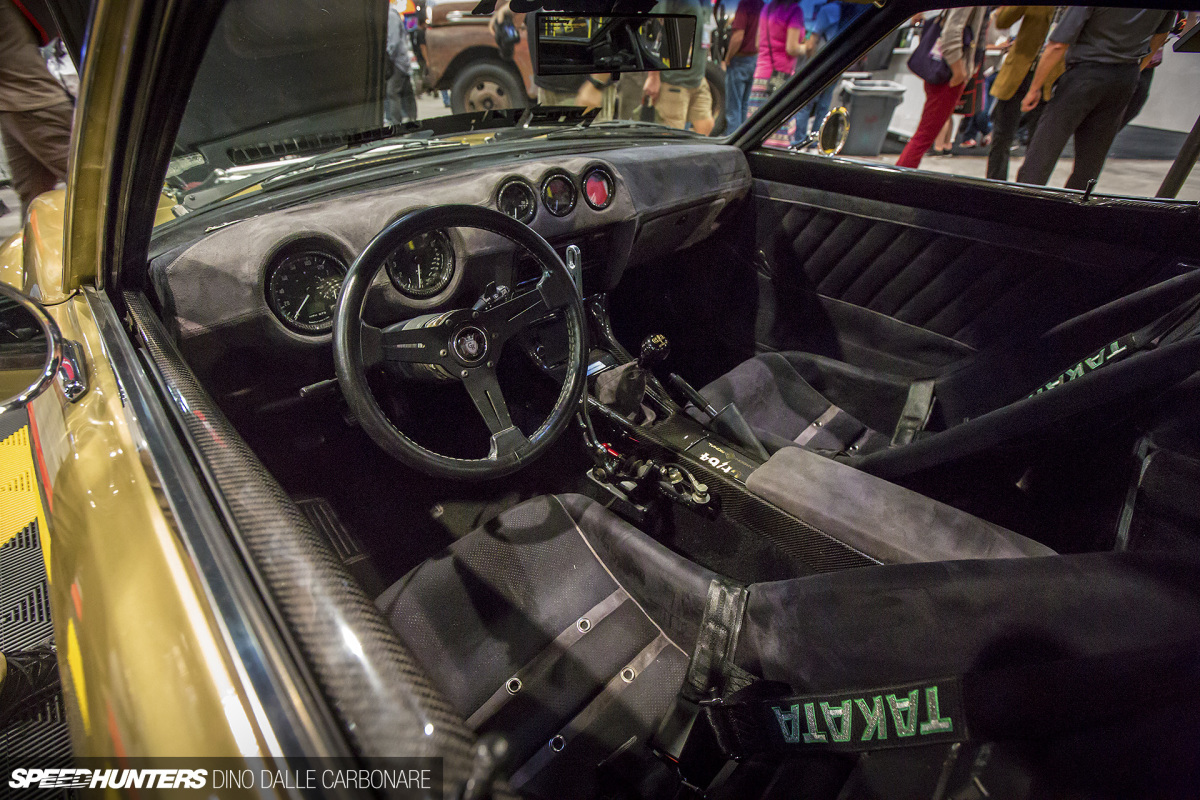 A ton of detail entered the interior with bespoke gauges, lots of suede and carbon covering just about every surface.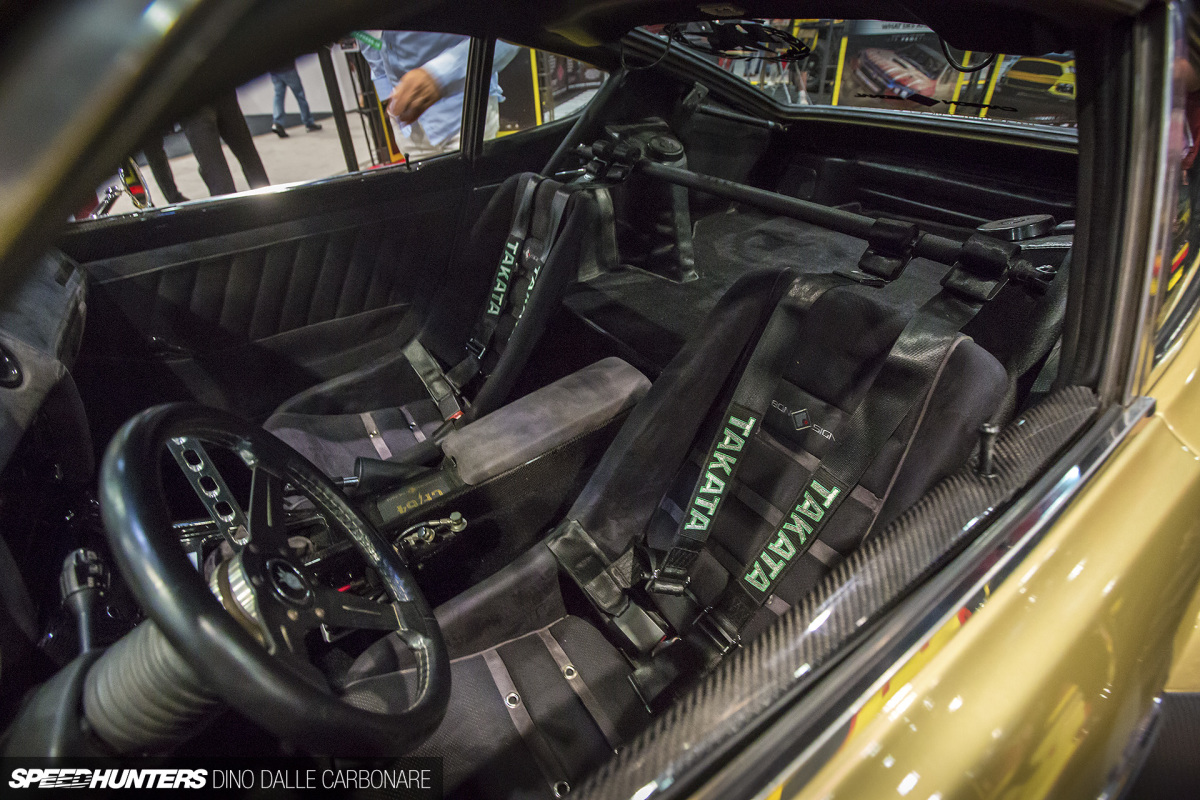 Vintage bucket seats and Takata Racing belts complete the package in what is a sweet resto-modified Z. I really can't fault this approach, until the metallic gold color of the 70s.
Dino Slab Carbonare
Instagram: speedhunters_dino
[email protected]